Please join us for a post-show conversation on 2/22!
Join professor and historian of theater Barbara Wallace Grossman in conversation about Pygmalion for the here and now, facilitated by director Subrata Das.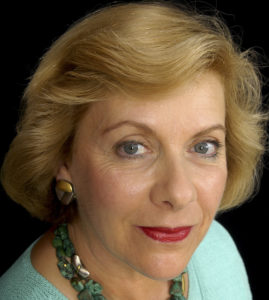 Barbara Wallace Grossman is a theatre historian, voice specialist, director, and author with a strong interest in contemporary American musicals. A Professor of Theatre at Tufts University, she was a presidential appointee to the National Council on the Arts (1994-1999) and the United States Holocaust Memorial Museum (2000-2005). Vice Chair of the Massachusetts Cultural Council since 2007, she serves on the American Repertory Theater's Board of Advisors, the Anti-Defamation League's New England Regional Board, and TheaterWorks for the Jewish Arts Collaborative. In 2016 she and her husband, Steve, received the Thomas M. Menino Memorial Award for Inspired Support of the Arts in Boston, presented by SpeakEasy Stage Company, and were honored with the Terezín Music Foundation's 2018 Legacy Award last fall.
Professor Grossman teaches a variety of courses at Tufts including The American Musical, Telling American Stories: Pulitzer Prize-Winning Musicals from Of Thee I Sing to Hamilton, Confronting Genocide on Stage and Screen, and Voice & Speech – The Art of Confident Expression. As a director, her dramatic work has ranged from Our Country's Good to Our Class, The Illusion to Arcadia. Musical productions have included A Little Night Music, Parade, Company, Rent, and Kiss Me, Kate.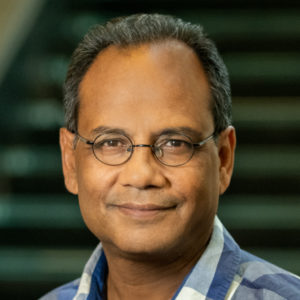 Subrata Das is the director and cofounder of Stage Ensemble Theater Unit (SETU) (www.setu.us), with a mission to bridge cultural gaps between India and western society. His work as a director has included his own translations of Indian plays, and a hallmark of his approach is to combine entertainment with the dramatization of powerful scripts with social/political content. As both an actor and director, he explores the relationship between Stanislavski's method acting techniques and his own work in human cognitive thought processing. SETU's upcoming production is Devdas, adapted from the iconic 1917 Bengali novel by Sharat Chandra Chatterjee, to be staged and published in Spring, 2019. He is a member of the Central Square Theater Board.