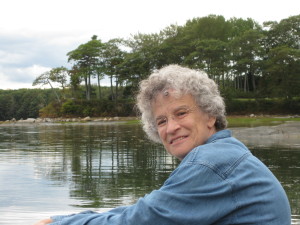 Dr. Margaret J. Geller
Dr. Margaret J. Geller is a world-renowned and multi-award winning astrophysicist best know for her pioneering maps of the distribution of galaxies in the nearby universe. These maps opened the era of mapping the universe. Dr. Geller is member of the National Academy of Sciences. She has been widely recognized for her technical and public contributions to science including a MacArthur Fellowship in 1990. She has received 6 honorary degrees, including one recently from Dartmouth College in 2014.
Broadly committed to science education, Dr. Geller has generously volunteered for a special one-night talkback about being a current leading female physicist before she departs to Germany to receive their highest award in astrophysics.
Dr. Geller's Website: www.cfa.harvard.edu/~mjg