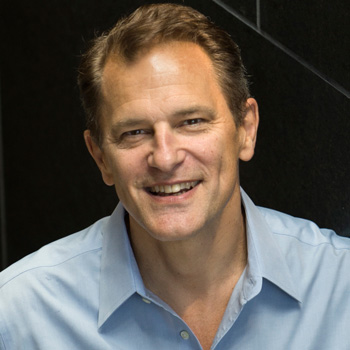 Join us after the show on Friday, March 3, for a discussion with Dr. Robert C. Green, about genomic sequencing, newborns, and Precious Little.
Robert C. Green, MD, MPH is a medical geneticist and physician-scientist who directs the Genomes2People Research Program in translational genomics and health outcomes at Brigham and Women's Hospital, the Broad Institute and Harvard Medical School.
Dr. Green is accelerating the implementation of genomics into medicine by conducting rigorously designed research on medical, behavioral and economic outcomes of genomic testing. He leads the first randomized trials of clinical genome sequencing in adults (the MedSeq Project) and newborns (the BabySeq Project), and was recently awarded the first research project on clinical sequencing of personnel in the US Armed Forces.
He has been continuously funded by NIH for over 26 years and has published over 300 scientific papers. In 2014, he won the Coriell Prize for Scientific Achievement in Personalized Medicine. His work has been repeatedly highlighted on NBC Nightly News, the Today Show, CNBC, the New York Times, the Wall Street Journal, Time Magazine, New Scientist, FastCompany and Buzzfeed.
He has forged research collaborations with Genomics England, Illumina, 23andMe and Google; advises a number of biotechnology and genomics companies, and has co-founded an investor-backed telemedicine start-up company, Genome Medical, Inc. He has been invited to speak at the World Science Festival, Forbes Healthcare Summit, Exponential Medicine, JP Morgan Healthcare and South By Southwest.
Dr. Green graduated from Amherst College and the University of Virginia School of Medicine, and earned a Masters of Public Health in epidemiology from Emory University School of Public Health. He obtained specialty training at Harvard Medical School residencies and fellowships, and is board certified in both neurology and medical genetics.