Join us for a Beekeeping Symposium at 7pm before the Saturday, September 23 8pm performance of Constellations.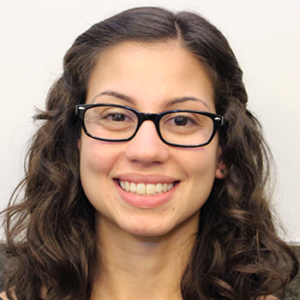 Rachael Bonoan is a Ph.D. Candidate who studies honey bee nutritional ecology in the Starks Lab at Tufts University. She is interested in how seasonal changes in the distribution and abundance of flowers (i.e. honey bee food!) affect honey bee health and behavior. Rachael is also the President of the Boston Area Beekeepers Association and enjoys communicating her research and the importance of pollinator health to scientists, beekeepers, garden clubs, and the general public.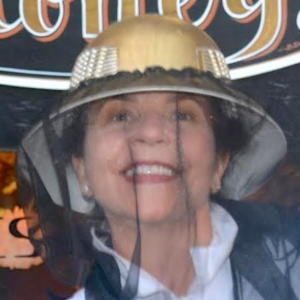 Mary Canning, founder of the "human rights" inspired company, Follow the Honey, saw a critical need for providing a commercially sustainable outlet for marginalized beekeepers in poor countries, a pursuit that encourages land conservation, best beekeeping practices, and eco-tourism in places where farming tobacco and maize, or mining, are often the only alternatives. With a popular brick n' mortar store in Harvard Square – awarded Best Green Business by Scout Magazine 2016 & 2017- Mary's staff daily see proof that the empowerment story of the terroir of honeys to help alleviate poverty, convinces consumers to pay a premium price that can support higher commercial payments to honey producers. Farmers providing healthy forage to bees. Before starting her company, Mary apprenticed as a "bee tender" in Massachusetts and visited rural bee keepers in the Western Ghats of Kerala in India, where she first saw the potential for 'honey money' in remote areas. She is the co-founder of a majority-African held venture – Follow the Honey Tanzania – that is putting these ideas into practice, developing a rural honey collection system and FDA-certified export facilities in Dodoma & Dar es Salaam.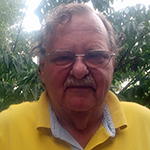 Mel Gadd has been keeping bees a little over ten years in Cambridge, MA. He has been involved with the Essex County Beekeepers Association (ECBA) for the past ten years. Mel was the Chair of the ECBA Bee School in 2015. Mel maintains twenty hives, three located in his backyard, three at schools where he works with the 1st and 5th graders as his beekeepers. He also started a major beekeeping program at MassAudubon's Drumlin Farm Wildlife Sanctuary in Lincoln, MA. , both in the fields, as well as having established an educational program on the bees as part of Drumlin's regular program. This includes a five-week Bee School where Mel teaches participants how to keep bees. He also maintains fourteen hives at Drumlin at this time. Mel has been involved with some of the non-traditional types of hives (top bar & Warre hives) and has been teaching about these at a number of forums in the region. Mel also travels around the region giving talks at schools on beekeeping and its importance to us all.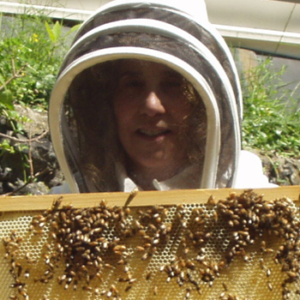 Susan Goldwitz taught English Literature on the university level for over 10 years, and now teaches in prisons in Massachusetts. She has been a beekeeper for about seven years currently shepherding three hives in the Boston area which thrive under the benevolent reigns of Queen Clare IV, Queen Joan, and Queen Ji-Young.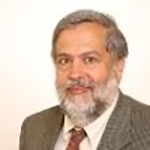 David Kelman has been working as a professional residential Realtor serving the Metropolitan Boston area since 1992. He provides home brokerage services to both buyers and sellers, specializing in historic, green and energy-efficient properties. He has been a hobby beekeeper for many years and is a member of the Boston Area Beekeepers Association (BABA).