In what ways was Mary Shelley prescient? How do the themes of her 1818 novel relate to science fiction in 2018? What issues are being – and should be – addressed by science fiction writers today?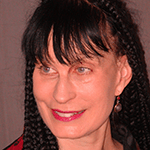 Shariann Lewitt is a novelist and short-story author specializing in science fiction. She is currently a lecturer at MIT.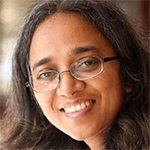 Vandana Singh, originally from India, is a science fiction author and Associate Professor and Chair of Physics and Earth Science at Framingham State University.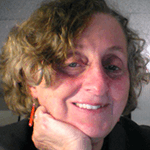 Sarah Smith has won the Agatha (for best mystery) and the Massachusetts Book Award (for best book). Her books are published in 14 languages and have become bestsellers here and abroad.  They've been named New York Times Books of the Year (twice), London TimesBook of the Year, Village Voice Editor's Choice, Entertainment Weekly Editor's Choice, and lots of other cool things. She lives in Brookline, is a Frankenstein devotee, and, sadly, thinks the Boris Karloff movie version is almost as wonderful as Mary Shelley's.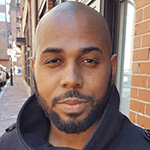 Cadwell Turnbull is a graduate from the North Carolina State University's Creative Writing MFA in Fiction and English MA in Linguistics. Turnbull's short stories have been published in Nightmare, Lightspeed and Asimov's Science Fiction. His Asimov's short story "When the Rains Come Back" made Barnes and Noble's Sci-fi & Fantasy Short Fiction Roundup in April 2018. His debut novel The Lesson is set to be published in Summer 2019 with Blackstone Publishing.