Dr. Frankenstein's inability to take responsibility for his Creature causes chaos in Mary Shelley's novel. Can we direct future ramifications of recent groundbreaking scientific discoveries related to biological engineering, artificial intelligence, and the extension of human life?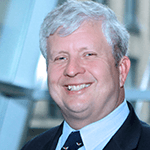 Thomas Cooper, Professor of Media Studies at Emerson College,  was recently a guest scholar at Stanford, Berkeley, the East-West Center and the University of Hawaii. The Association for Responsible Communication which he founded was nominated for the Nobel Peace Prize. Cooper taught at Harvard, where he graduated magna cum laude. A former assistant to Marshall McLuhan, he was a consultant to the Elders Project which involved Nelson Mandela, Kofi Anan and Jimmy Carter. Cooper is also a playwright, musician, poet, black belt, blogger, and author of eight books and over one two hundred academic and professional  articles and reviews.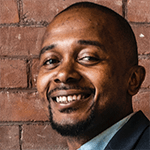 Brandon Ogbunu is an Assistant Professor at Brown University, in the Department of Ecology and Evolutionary Biology. Prior to that, he held positions in the Department of Biology at University of Vermont, the Department of Organismic and Evolutionary Biology at Harvard University, and the Broad Institute of MIT and Harvard. His research takes place at the crossroads between computational biology, evolutionary genetics, and epidemiology.  He ultimately aims to understand the many forces, genetic and environmental, that give rise to disease. Brandon's broader interests transcend these formal research areas. He's an active participant in the scientific communication, educational technology, health policy, and science-inspired art spaces. He was featured on the award-winning 2017-2018 WPSU-PBS digital series Finding Your Roots: The Seedlings, has served on the board of the Underground Railway Theater (Cambridge, MA), been a consultant for UNICEF and for startup tech companies that develop adaptive learning tools.  He sees all of these activities as serving his greater goal of democratizing science towards a more inclusive enterprise that is better equipped to solve cutting-edge scientific, environmental, ethical, and biomedical problems.