Two master teachers of Indian Dance, accompanied by players of the tabla and the mridangam, will demonstrate the complex relationships between rhythm and two classical dance traditions – from the north and from the south.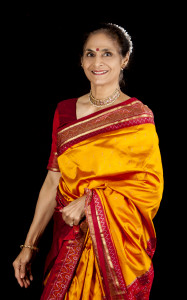 Neena Gulati was born in New Delhi, where she began dancing when she was four.  A master of the Pandanallur style of Bharatanatyam, she has received critical acclaim throughout India, England, and the United States. In 1964, Neena was invited to perform at the United Nations General Assembly. Since moving to the US in 1967, she has also taught at Brown University and has been guest artist at other New England universities. Founder of the Treveni School of Dance, she is an example of the guru-shishya tradition of teaching that has preserved the purity of Indian classical dance since the time of the Vedas.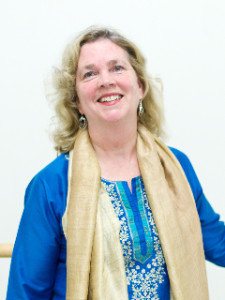 Gretchen Hayden Ruckert is an internationally recognized performer and teacher of Kathak dance. She is a senior disciple of the renowned master and guru, Pandit Chitresh Das.  After studying for over 20 years, performing as a principal soloist in the Chitresh Das Dance Company and teaching at the Chhandam School in California, she moved to the Boston area in 1992, where she established the Chhandika Institute of Kathak Dance. Ms. Hayden has also initiated accredited Kathak dance courses at Tufts University and Wellesley College and is a regular lecturer at MIT.
Other special guests will include:  Gaurish Chandrashekhar on mridangam, Jerry Leake on tabla, and Dr. Suresh Mathur.