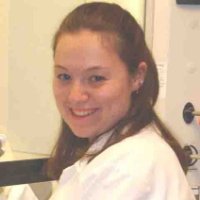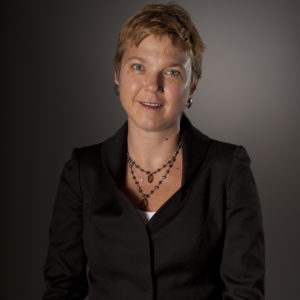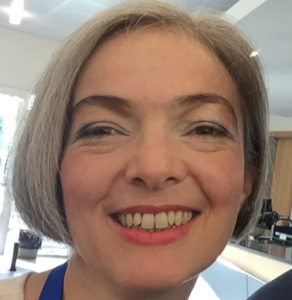 Join us in the studio before the 8 PM evening performance of Paradise on Saturday, April 8, 2017,  for a convening of female scientists to compare notes from the field.
Dr. Lesley Mathews Griner, Phd is a Research Investigator II in Molecular Pharmacology within Oncology Research at the Novartis Institutes for Biomedical Research in Cambridge, MA, USA. Her role at NIBR is find novel therapeutics to treat a number of progressive cancers using targeted genetics and also to develop novel 3D model systems of cancer. In addition, Lesley is a lead teacher in the Community Exploration Learning Lab housed at Novartis. Prior to her role at NIBR, Lesley was a Research Scientist in the Biomolecular Screening and Profiling/Probe Development group at the National Center for Advancing Translational Sciences (NCATS) at the National Institutes of Health (NIH). She joined NCATS in December 2010 after completing her postdoctoral research training at NCI-Frederick working on epigenetics and cancer stem cells. Lesley completed her Ph.D. in Molecular and Cellular Biology from the University of Massachusetts at Amherst and earned a Bachelor's in Biology at Clark University in Worcester, MA. Lesley lives in Ayer, MA with her husband Nicholas who is also a scientist, and her two cats Bailey and Schwartz. When not studying cancer Lesley enjoys yoga and reading, and is also currently pursuing a degree in teaching high school biology at Lesley University.
Linda G. Griffith, PhD, is the School of Engineering Teaching Innovation Professor of Biological and Mechanical Engineering and MacVicar Fellow at MIT, where she directs the Center for Gynepathology Research and the Human Physiome on a Chip Project supported by the DARPA/NIH-funded Microphysiological Systems Program. Dr. Griffith received a Bachelor's Degree from Georgia Tech and a PhD degree from the University of California at Berkeley, both in chemical engineering. Dr. Griffith's research is in the field of regenerative medicine and tissue engineering. Her laboratory, in collaboration with J. Upton and C. Vacanti, was the first to combine a degradable scaffold with donor cells to create tissue-engineered cartilage in the shape of a human ear. The 3D Printing Process she co-invented for creation of complex scaffolds has been commercialized for manufacture of FDA-approved scaffolds for bone regeneration. She is also a pioneer in devising ways to control nano-scale stimulation of cells by molecular cues, and in creation of 3D tissue models for drug development. The 3D perfused "LiverChip" liver tissue culture technology has been commercialized for applications in drug development. A current focus is integration of tissue engineering with systems biology, with an emphasis on endometriosis and other women's reproductive diseases. She is a member of the National Academy of Engineering and the recipient of a MacArthur Foundation Fellowship, the Popular Science Brilliant 10 Award, NSF Presidential Young Investigator Award, the MIT Class of 1960 Teaching Innovation Award, Radcliffe Fellow and several awards from professional societies. She has served as a member of the Advisory Councils for the National Institute for Dental and Craniofacial Research and the National Institute of Arthritis, Musculoskeletal and Skin Diseases at NIH. As chair of the Undergraduate Curriculum Committee for Biological Engineering at MIT, she led development of the new Biological Engineering SB degree program, which was approved in 2005 as MIT's first new undergraduate major in 39 years.
Dr. Irene Porro is the Director of the Christa Corrigan McAuliffe Center for Integrated Science Learning at Framingham State University. The Center's mission is to be a leader in developing opportunities for integrated science learning through the sharing of resources, building of partnerships, and advancement of educational practices. A professional scientist with a deep commitment to social justice, in her work Dr. Porro combines research skills in physics and astrophysics with an interdisciplinary approach to education. Through her professional experience Dr. Porro developed a deep understanding of issues of engagement and retention in K-16 science education, especially for groups traditionally underrepresented in science and engineering disciplines. A native of Torino, Italy, Dr. Porro received her Ph.D. in Space Science and Technology from the University of Padova, Italy. Before entering the field of education she was a researcher in astrophysics at the Harvard-Smithsonian Center for Astrophysics, in Cambridge, Massachusetts, and the Max Planck Institut für Astronomie, in Heidelberg, Germany. She then joined the Massachusetts Institute of Technology where she became the Director of the Education and Outreach Group of the MIT Kavli Institute for Astrophysics and Space Research. She is an alumna of the International Space University, an international education program that specializes in providing graduate-level training to the future leaders of the emerging global space community. Dr. Porro has personally experienced the benefits and sense of empowerment that the exposure to the integration of art and science learning experiences produces. Through her work she is especially committed to promote initiatives where both the arts and the sciences are fully respected and valued. To that end, she is proud to serve on the advisory board for Catalyst Collaborative @ MIT.