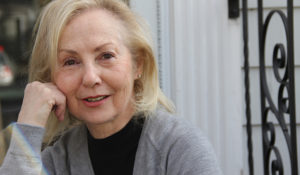 Join us after the 7:30pm show on Thursday, June 8, 2017 for a fascinating discussion with a Dr. Erlene Rosowsky, a Geropsychologist, about her work and The Midvale High School Fiftieth Reunion.
Dr Erlene Rowosky, PsyD is a psychologist who divides her time between clinical practice, education, and research. She is a Teaching Associate in the Department of Psychiatry at Harvard Medical School. She is a Core Faculty member at William James College (WJC) where she serves as Director of the Concentration in Geropsychology and Director of the WJC Center for Mental Health and Aging. Dr.Rosowsky is a Fellow of the Gerontological Society of America.
Dr. Rosowsky is on the Council of Professional Geropsychology Training Programs, is the Past-Chair of Generations editorial board, and serves on the Mental health and Aging Leadership Council of the American Society on Aging.
Dr. Rosowsky has achieved international recognition as an expert on late-life personality disorders. She is well published in the professional literature and has authored three books, numerous chapters, articles, and columns.
In 2011 and 2012, Dr. Rosowsky was a Fulbright Specialist in global/public health (mental health) visiting The Netherlands and Belgium.She will be visiting China as a Fulbright grantee in October,2017.
In 2012, Dr. Rosowsky received the American Society on Aging Award for "outstanding contributions to the field of aging."