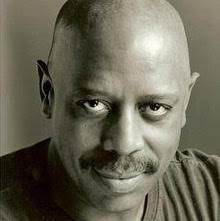 Dr. Lloyd Sheldon Johnson has been nationally recognized for his work in diversity, human relations, and education. Professor Emeritus of both Psychology and English at Bunker Hill Community College, Johnson has received many awards and recognitions for teaching excellence. He developed courses in African literature and Middle East literature through grants provided by the U.S. Office of Education. He has been a regular resource faculty member for learning communities at the Evergreen State College in Olympia, Washington. He has led workshops and keynoted conferences for Achieving the Dream, the Atlantic Center for Learning Communities, the Massachusetts Community College Council, and many other professional organizations. In addition to receiving his doctorate from the University of Massachusetts, Johnson was educated at Wayne State University, Antioch University and Harvard University. He has lived and studied abroad, weaving his life experiences into the courses he teaches and the workshops and seminars he develops and leads. For years Johnson was the multicultural specialist at Milton Academy and provided new teacher training for the National Association for Independent Schools (NAIS). A writer and professional actor, Johnson, EQUITY member, has been recognized by his fellow members of both the Screen Actors Guild and the National Association of Television and Radio Artists for his commitment to equal employment opportunities for actors of color and those with physical challenges. Johnson served a three year tenure as a member of the editorial board of the higher education journal, Thought and Action.
Governor Charlie Baker recently presented Johnson with the esteemed Manuel Carballo Award for public service to the Commonwealth of Massachusetts, 2016.
The multidimensional Johnson, a seer-visionary-healer, is a Reiki Master, hypnotherapist, counselor, and teacher. He holds many certifications in New Age modalities and many awards for professional achievements. His research interests include the study of spirituality, the education of urban males, the integration of spirituality into higher education pedagogy, and alternative therapies for health and wholeness. He engages such topical issues as: race and gender, conflict management and resolution, moral and ethical dilemmas in the workplace, violence prevention, recruitment and retention of faculty and students of color, and inclusive counseling and intervention.
Dr. Johnson's own personal journey of transformation has taken him to many countries in West Africa and Europe. He has lived, traveled, and studied in Cuba, Brazil, many islands of the Caribbean, Singapore, and Thailand. He is a published writer, motivational speaker, and researcher. His workshops and seminars have been described as "powerful and dynamic." He is committed to bringing fresh ideas and new strategies to the professionals he works with so that they can model and foster "change for transformation."