Join us May 4th directly following the 3pm matinee for an intergenerational conversation about black Boston and the ancestors with artist, Paul Goodnight, and Cheyenne Stringfellow.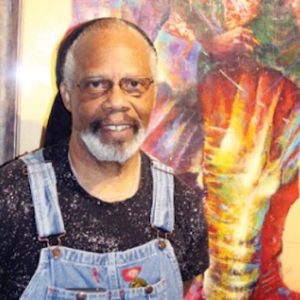 Paul Goodnight is a Boston based artist who has developed his own unique aesthetic philosophy to document the humanity of people around the world, often incorporating African themes and symbols to provide depths of history and culture. For his ability to capture these elements and integrate them with sport, Goodnight was selected as the American Sport Art Museum and Archives' 1997 Sport Artist of the Year. Goodnight has developed a strong and influential following. Former Detroit Pistons point guard Isiah Thomas and actor Wesley Snipes are just two frequent buyers of Goodnight's work. He routinely sends pieces to the Hollywood Cinema Arts where TV and movie set designers choose artwork for productions. His first break came in 1982 when a print was selected for "The Cosby Show" and he continues to receive acclaim and recognition today. This African-American artist, who specializes in ethnic images, never had it easy. Traumatized by two years of fierce combat in Vietnam, Goodnight returned home mentally devastated. It wasn't until he looked to his childhood passion of art that he turned the corner to recovery. His hobby quickly turned into a profession after he received his degree from the Massachusetts College of Art in 1976. His creative efforts are nurtured and inspired by several artists.
Paul Goodnight's artwork currently resides in many institutional and private collections including The Smithsonian Institute and the Hampton University Museum. His artwork is very unique asthetically and typically incorporates African symbols and themes. Paul Goodnight's art has been influenced by his travels around the world including Brazil, Russia, Nicarauga, China and more. Paul Goodnight currently holds a Bachelor of Fine Arts from the Massachusetts College of Art and received an honorary Masters of Fine Arts from the same institution in 1987. The honorary Master's Degree was given to him because of his dedication and accomplishments in the wonderful world of art.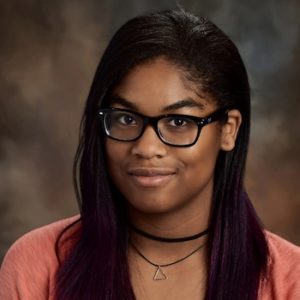 Paul Goodnight will be joined by Cheyenne Stringfellow. Cheyenne is a Junior in Belmont High School (BHS) and part of the Performing Arts Company. At BHS, she's acted in a number of productions, most recently starring as the obsessive pet owner Missy in the one-act play "Dog Lovers"; and Anne from "All My Sons" by the revered Arthur Miller. Alongside being a member of the National Honor Society, she is the Founder and President of the BHS Screenwriting and Playwriting Club, which teaches people how to write scripts for both film and theater. She is currently in Advance Acting and Directing at BHS.Cheyenne love challenging herself. She utilizes her multi-lingual proficiencies, in Japanese and in Spanish, combined with her love for singing by practicing in both languages, so that she is prepared for any performance opportunity that may require these skillsets.Being proactive about her acting, directing and screenwriting future, Cheyenne has sought opportunities outside of the BHS system. For example, she has taken acting classes at Boston Casting as well as had a small role as a Roxbury High School in the ABC Studios Production of "Broad Squad", a fictionalized account of the graduating class of Boston's first female patrol officers in 1978. She also participates in Central Square Theater's Youth Underground Delegates Ensemble, working on constructing a play in May that questions America's political voting system in an inquisitive and creative way.