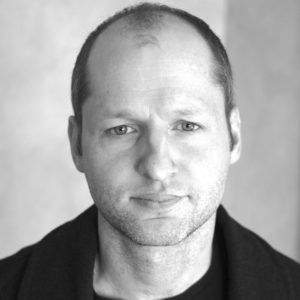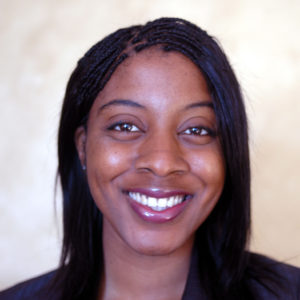 Join us after the show on Friday, April 28, and Saturday, April 29 for a post-show performance by poet Daniel Johnson paying tribute to American journalist James Foley, who was killed by ISIS in Syria in 2014. In a multi-media presentation, Johnson explores his nearly twenty-year friendship with Foley, while layering poetry over combat footage, still photos, and live music. Ebele Okpokwasili-Johnson, Johnson's wife, joins him and provides vocal accompaniment.
Daniel Johnson is the author of How to Catch a Falling Knife, published by Alice James Books. Currently, he is working on his second collection of poems titled In the Absence of Sparrows, which explores his nearly twenty-year friendship with American journalist James Foley, who was killed by ISIS in Syria in 2014. Johnson's poetry has been featured on National Public Radio, PBS News Hour, The Washington Post and in a variety of journals and anthologies including Best American Poetry, The Iowa Review, and I Have My Own Song for It: Modern Poems of Ohio. A former finalist for Poet Laureate of Boston, Johnson has received recognition for his poetry from Poetry Center of Chicago, Ohiana Book Awards, Foreword Book Awards, Tucson Festival of Books, and elsewhere. From 2007 to 2016, he served as the founding executive director of 826 Boston, a youth writing center in Roxbury's Egleston Square, which is part of the national network founded by writer Dave Eggers and educator Ninive Calegari.
Dr. Ebele Okpokwasili-Johnson, a soprano for the Tanglewood Festival Chorus, is also a Child & Adolescent & Adult Psychiatrist and Medical Director of the Behavioral Health Department at Boston's South End Community Health Center. An alumna of the Freehold Regional Performing Arts Center in Howell High School, Ebele attended Columbia University for college where she appeared in a number of plays and wrote and directed an original play titled "The Quest." Ebele later attended the University of Illinois, where she earned her Medical Degree and Master's of Public Health. Ebele currently studies voice with Robert Honeysucker and has performed for eight years with the Tanglewood Festival Chorus including a U.S. premiere of James MacMillan's "St. John Passion" with the Boston Symphony Orchestra. She credits James Foley for introducing her to her husband Daniel and misses James dearly. Ebele lives in the Boston area with Daniel and their two children.