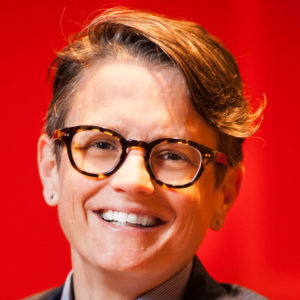 Scholar Social with Dr. P. Carl
Join us after the show for a Scholar Social with Dr. P. Carl as he discusses the Trans lives in art and media and shares his experiences as a cultivator and creator of art that truly represents the Trans experience.
P. Carl is the the Director and co-founder of HowlRound—a think tank and knowledge commons actively making community among theatre makers worldwide through online resource sharing and in-person gatherings. Carl is also the co-artistic director of ArtsEmerson at Emerson College where he develops, dramaturgs, and presents an eclectic array of theatre from diverse artists from around the globe. Operating from the core belief that theatre is for everyone, Carl seeks to use the power of live performance in concert with opportunities for international dialogue and activism to foster personal and political transformation through the shared experience of art. Carl is a Distinguished Artist in Residence on the Emerson faculty, an Associate Vice President of the college, and a frequent writer and speaker on the evolution of theater practice and theory. He is the former Producing Artistic Director of the Playwrights' Center in Minneapolis, the former Director of Artistic Development at Steppenwolf Theatre in Chicago, and holds a PhD in Comparative Studies in Discourse and Society from the University of Minnesota.