black odyssey boston: A unique adaptation. Scholar Monica Ndounou reflects on Marcus Gardley's project of adapting Homer's classic, and then further adapting his play to set it in Boston. Director Benny Ambush joins her in a conversation about cross-cultural adaptation, and the particular challenges and rewards of black odyssey boston.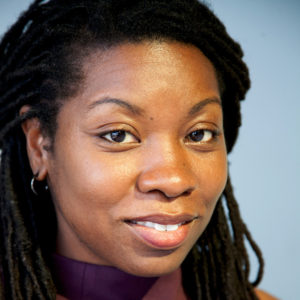 Dr. Monica White Ndounou is Associate Professor of Theater, Public Voices Fellow (2019-2020) and Sony Music Fellow (2017-2018) at Dartmouth College.  She is the immediate Past President of the Black Theatre Association of (ATHE) as well as the convener of The 2018 International Black Theatre Summit at Dartmouth College hosted in collaboration with The CRAFT Institute, a nonprofit organization she founded and serves as executive director.  The organization focuses on fixing broken pipelines into arts and entertainment by overhauling formal training across platforms to more accurately reflect national and global demographics.  In addition to performing a range of roles her directing credits include new works and plays by August Wilson, Ntozake Shange and many others. She is the award-winning author of Shaping the Future of African American Film: Color- Coded Economics and the Story Behind the Numbers. Her current book project, Acting Your Color: The Craft, Power and Paradox of Acting for Black Americans 1950s to the present is part of a multi-media project exploring black American acting theories and practices.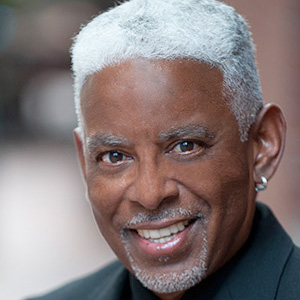 Benny Sato Ambush is a professional SDC stage director, former
Producer/Artistic Director of professional theaters, educator, consultant and published commentator.
Prior artistic leadership experience include: Producing Director – Oakland (CA) Ensemble Theatre, Associate Artistic Director – San Francisco's American Conservatory Theater, Acting Artistic Director – Providence, RI's Rites and Reason Theatre Company, Co-Artistic Director – San Francisco Bay Area Playwrights Festival, Director-In-Residence – Manalapan, Florida's Florida Stage and Producing Artistic Director – Richmond, VA's TheatreVirginia. He directed at all these theaters. He was Associate Artistic Director of Anna Deavere Smith's Institute on the Arts & Civic Dialogue at Harvard University – summer 2000.
Other regional directing credits: Old Globe Theatre; Oregon Shakespeare Festival, Portland; South Coast Rep; Alabama Shakespeare Festival; Merrimack Repertory Theatre, Arizona Theatre Company; Magic Theatre; Geva Theatre; Playwrights Horizon; Ford's Theatre; Philadelphia Festival Theatre for New Plays; Lincoln Center Theater Institute; Heart of America Shakespeare Festival; Indiana's New Harmony Project; Actors Guild of Lexington; Alaska Theatre of Youth; International Theatre Festival of Chicago; Sacramento Theatre Company; National Black Theatre Festival; Wellfleet Harbor Actors Theatre; all five of the San Francisco Bay Area McDonalds Gospel Fests; New York University's Graduate Acting Program; North Carolina School of the Arts; Cornell University; Florida Atlantic University; Minneapolis Playwright Center's PlayLab, North Carolina Black Repertory Company, Lyric Stage Company of Boston, Gloucester Stage Company, The New Rep, TheatreSquared, and NPR Radio.
He has narrated the San Francisco Ethnic Dance Festival twice, and has toured the former Soviet Union and Kenya via the United States Information Agency.
He was Director of the Institute for Teledramatic Arts and Technology – California State University, Monterey Bay's unique, storytelling-based, multidisciplinary program that integrated production-oriented study in theater production, filmmaking, video/television production, radio production, and new media production.
He has taught at the North Carolina School of the Arts; American Conservatory Theater Conservatory; California State University, Monterey Bay; Colorado College; Kenyatta University – Nairobi, Kenya; Contra Costa College; Brown University; University of California, San Diego; University of North Carolina – Chapel Hill, Florida Atlantic University and Emerson College.
He has served on numerous regional and national boards – including Theatre Communications Group (TCG), has been a panelist and site evaluator for the National Ensowment for the Arts as well as numerous state arts councils and is active nationally in the advocacy of cultural equity, non-traditional casting and pluralism in the American theater. He is a Board Member of the National Theatre Conference and a Steering Committee Member of The Craftsmen of Dionysus: A Society of Acting Teachers.
Mr. Ambush directed the 2005 production of America's oldest and longest running outdoor drama The Lost Colony in the Outer Banks of North Carolina – its 68th annual edition.