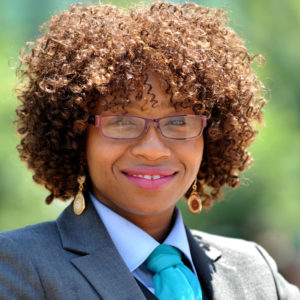 Dr. S. Atyia Martin is the CEO and Founder of All Aces, Inc., an education social enterprise with a mission to activate the power of consciousness, critical thinking, and community to catalyze transformative action that advances racial equity and resilience. All Aces provides its clients with speaking engagements, coaching, strategic workshops, and an online learning community, DynamIQImpact.com. Additionally, Dr. Martin serves as a Distinguished Senior Fellow at Northeastern University's Global Resilience Institute.
As a certified emergency manager, her previous professional roles include Chief Resilience Officer for the City of Boston, director of the Office of Public Health Preparedness at the Boston Public Health Commission, and adjunct faculty in the Master of Homeland Security at Northeastern University. Dr. Martin has also held positions at the Boston Police Department's Boston Regional Intelligence Center; City of Boston's Mayor's Office of Emergency Management; the Federal Bureau of Investigations (FBI); the Air Force as active duty assigned to the National Security Agency; and the Initiative for a Competitive Inner City.
Dr. Martin and her husband were born and raised in Boston where they currently live. They co-founded Next Leadership Development Corporation, a nonprofit focused on building resilience in Black households and communities. They have five children, two still at home.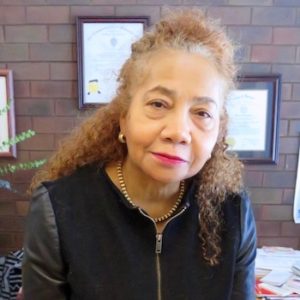 Barbara Lewis, Ph.D., heads the William Monroe Trotter Institute for the Study of African Diaspora Culture and History at UMass-Boston, where she is an Associate Professor of English, with publications on blackface performance on stage and in society, the theatricality of lynching, the Black Arts Era of the 1960s, and August Wilson's ten-play cycle of urban drama. Open to other cultures and languages, Dr. Lewis is a translator and co-translator of work written in French pertaining to Francophone drama, literature, and theory, including Faulkner, Mississippi, published by Farrar, Strauss & Giroux (1999). Currently, she is researching and writing a creative memoir about her southern maternal and northern paternal families. In the north, her great-great grandfather, born in the Berkshires, fought in the 54th Massachusetts, which was championed by Frederick Douglass, featured in the film Glory, and memorialized in bronze across from the State House. Her most recent academic essay, which explores the journalistic backgrounds of dramatists Alice Childress and Lorraine Hansberry in Harlem in the 1950s, is anthologized in The Routledge Companion to African American Theater and Performance (2019). Also, she has been accepted into Boston's 2019 Company One Play Lab to develop Freedom Calls, her post-Civil War play, which includes a cameo role for a maternal uncle, Clarence Reeves. Freedom Calls brings an African American woman teacher and spy in the Confederate White House into spirited conversation with Harriet Beecher Stowe, the writer who inflamed national passions and gained an international reputation with her serialized 1850s abolitionist novel, Uncle Tom's Cabin, which quickly became a perennial on stage and in film.