Join us Saturday, September 21 at 6:30pm for The Witch Trials of the 1950s with Judith Smith.
Although Arthur Miller's The Crucible takes place in the late 1600s, it is meant to be a reference to the era of McCarthyism that Miller was living in. But what was that world like? How did censorship during the Red Scare affect the art that was produced? What was normal life like in this heavily policed time?
All these questions and more are answered in this Symposium with  1950s culture and politics expert Judith Smith. 
This program is funded in part by Mass Humanities, which receives support from the Massachusetts Cultural Council and is an affiliate of the National Endowment for the Humanities.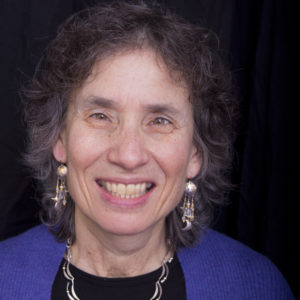 Judith Smith, Professor of American Studies at University of Massachusetts Boston, has taught courses on history of media, America on screen from 1932-1964, and US Culture since 1945. Her writing on postwar film, stage, radio and television appeared in various published essays and in her recent books, Visions of Belonging: Family Stories, Popular Culture, and Postwar Democracy, 1940-1960 (2004) and Becoming Belafonte: Black Artist, Public Radical (2014)