07oct7:00 pmVirtual EventDr. Billie Jean Young's "This Little Light"7:00 pm RSVP Online

Event Details

DR. BILLIE JEAN YOUNG's performance in Fannie Lou Hamer: This Little Light is an amazingly apt portrayal of the Mississippi civil and voting rights activist of the same name. Young effortlessly captures Hamer's dialect, personality, oratorical skills, physical movement, even her bodily limp, and serves as a poignant reminder to those who remember.

Through the several other characters depicted in  the one-woman show, audiences, young and old, are also thrust front and center into the fray, the dangers, the turmoil of the 60's fight for citizenship. After over 800 live stage performances on four continents, Billie Jean Young allowed this film version during the 2020 pandemic and civil rights and voting rights crises so that after 38 years, her original goal of taking Mrs. Hamer's message to the world continues.

In partnership with City of Cambridge Citizens' Committee on Civic Unity & YWCA Cambridge.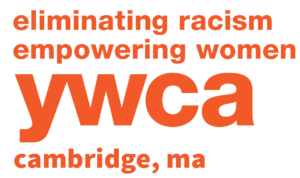 Virtual Event Details
RUN
Event has already taken place!
You are the moderator of this event. Access the live stream
Speakers for this event
Dr. Billie Jean Young

Dr. Billie Jean Young

at home and abroad to build social bridges and encourage economic justice for all people. A MacArthur Fellow, she has educated and inspired hundreds of audiences the world over through her theatrical performances, books, poetry readings and speeches. For more than three decades, Billie Jean has shared with the world the life story of human rights activist and Mississippi sharecropper Fannie Lou Hamer. In her moving performances of the highly acclaimed one-woman play – Fannie Lou Hamer: This Little Light – and in her efforts to give voice to the disenfranchised people of the rural Deep South and America, Billie Jean inspires change and creates new understandings in the spirit of Ms. Hamer. She has given more than 800 performances on four continents.