08oct8:30 pmWomen's Vote Centennial: Voter (Dis)enfranchisement Today8:30 pm

Event Details

Together, we'll investigate the complexities and challenges of today's voting experience – – Who is disenfranchised now?  What are obstacles to full voter participation?  

Panelists: Brian Corr, Beth Huang, Rachael V. Cobb Ph.D.

Funded in part by Mass Humanities, which receives support from the Massachusetts Cultural Council and is an affiliate of the National Endowment for the Humanities.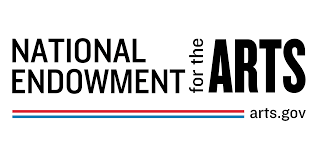 Speakers for this event
Beth Huang

Beth Huang

beth huang is the Director at the Massachusetts Voter Table and works with over 25 community organizations to increase voter turnout and civic leadership in communities of color and working-class people in Massachusetts. As the Director of MVT, Beth serves on the Steering Committees of Raise Up Massachusetts and the Election Modernization Coalition and convenes MassCounts, a coalition that works with nonprofits to achieve a complete count in the 2020 Census. Prior to joining MVT as the Field Coordinator in 2016, Beth worked at Jobs With Justice as the National Coordinator of the Student Labor Action Project. Beth is a senior trainer with the Midwest Academy. Beth serves on the boards of directors of State Voices, Better Future Project, the Massachusetts Immigrant and Refugee Advocacy Coalition, and Planned Parenthood Advocacy Fund of Massachusetts. She hails from Wisconsin, where she became politicized through fights for workers' rights and racial justice, and holds a bachelors of science from the University of Wisconsin-Madison.

Brian Corr

Brian Corr

Brian Corr is a senior government and nonprofit professional with more than 30 years of experience in community relations and organizing, nonprofit management, development and fundraising, technology and information services, design, and online communications and constituent management. For the past three decades, he has lent his expertise to peace and social justice issues in the Boston and Greater Cambridge community.

Rachael V. Cobb Ph.D.

Rachael V. Cobb Ph.D.

Rachael v. Cobb, ph.d. is Chair and Associate Professor of Political Science at Suffolk University. Cobb specializes in U.S. elections, election administration, electoral politics, civic engagement, and political participation. In 2006, Professor Cobb received a grant from the United States Election Assistance Commission to establish the University Pollworkers Project, a nonpartisan program designed to recruit college students as poll workers as a response to reports of an estimated shortage of 500,000 poll workers nationwide. Since 2006, more than 500 students from the Greater Boston area have received training and worked as poll workers.

The World Young Women's Christian Association (YWCA)

The World Young Women's Christian Association (YWCA)