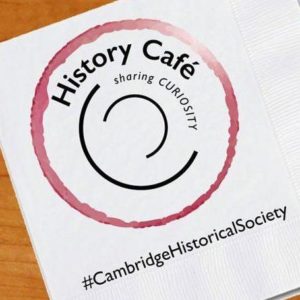 In partnership with The Cambridge Historical Society, we invite artists David Fichter, Eryn Johnson, and Vincent Siders to discuss how the arts can serve as a catalyst for– or reaction to– change. We ask, how is their work informed by a history of social justice in the arts? Does this build on a legacy of such work in Cambridge? Dr. Marty Blatt will moderate the conversation. This event is part of Central Square Theater's Central Conversations series and the final History Café of the Society's 2019 "How Does Cambridge Engage?" programming.
This event will be held during the Nora Theatre Company and Bedlam's production of The Crucible, framed and inspired by the #metoo movement.
When: Monday, September 23, 2019.
Doors open 6:00. Event begins 6:30.
Tickets: Members $10 // Non-Members $15 Visit cambridgehistory.org for more information!
Eryn Johnson is the executive director of the Community Art Center and helped create the Youth Development in the Arts Youth Work Training curriculum (image top left).
Vincent Siders is an award-winning actor, director, producer, and educator. He serves as the Lead Instructor and Director of the Ambassadors of Youth Underground at Central Square Theater (image top right).
David Fichter is an internally-recognized muralist, and his art can be found throughout Cambridge. Depicted here is a detail of his 1994 mural "The Potluck," located in Central Square (image bottom left).
Dr. Martin Blatt is director of the Public History Program at Northeastern University. He has an advocate of the arts and a longtime supporter of the Central Square Theater (image bottom right).