In June 2020, after the killing of George Floyd and right around Juneteenth, there was a movement within the greater Boston theater community to encourage theaters to take a stand against racism and commit to interrogating their role in perpetuating white supremacy. Like clockwork, theaters large and small began posting statements of solidarity. But, what I was really interested in was how many theater companies would be willing to invest the time and capacity to bring about actual change. And, frankly, I wasn't sure what real change would even look like.


So, I was pleased and relieved (and a little nervous) when CST's leadership initiated a series of conversations with staff to begin to imagine a new way forward. Before long, it became clear we would benefit from having a dedicated committee, who would help structure an anti-racism journey that would work for us, and guide us all collectively through the process of exploration and strategic planning.


From the beginning, the goal of the Anti-Racism Committee (ARC), as well as CST's larger anti-racism process, was to disrupt existing power dynamics by limiting the presence of CST leadership and intentionally involving a cross-section of CST staff at all levels.


The ARC was initially a rotating committee, asking and allowing a larger number of CST staff to contribute their creativity and capacity to our anti-racism and inclusion efforts. Over a period of months, the committee included representatives from Front of House, Patron Services, Marketing, Production, Education, Development, and Artistic teams, including a mix of interns, staff, and leadership. The committee now largely comprises a standing group, though new participants are welcome at any time. Current members (updated October 22, 2021) include:


AJ Helman, Education Assistant (they/them)
Athéna-Gwendolyn Baptiste, Assistant Patron Services Manager (they/them)
Cassie Chapados, Production Manager (she/her)
Catherine Carr Kelly, Executive Director (she/her)
Kortney Adams, Education Manager (she/her)
Nicholas Peterson, Director of Marketing (he/him)
Des Bennett, Connectivity Coordinator (they/them)
Malcolm Clark, Digital Design & Content Manager (they/them)
As someone who's been on the ARC largely since the beginning, I've really appreciated the diversity of perspectives in the room. Having an intentional mix of departments (including those with more direct interaction with community members and those with more administrative positions), races, ages, gender identities, positional status, and time at CST gives a breadth and depth to our conversations. As a result, the anti-racism process we've designed and worked through has been organic, inclusive, and transparent. We still have lots to learn, of course, but it feels like we're all in this together, and that there is an authentic desire to respect every person's perspective and experiences.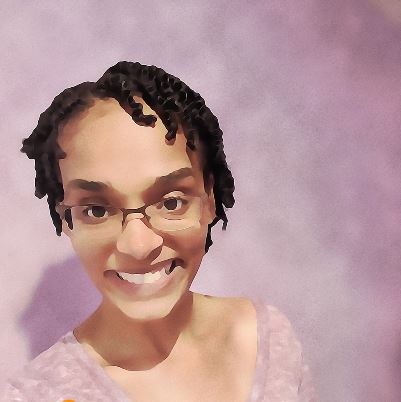 Kortney is a stage & screen actor, teaching artist, director, and former environmental engineer. She is proud to be Central Square Theater's Education Manager, and is also Managing Director of Theatre Espresso, which uses Theatre in Education to introduce young people to issues of social justice and the law.

Tags: