Mr. Joy
By Daniel Beaty
October 1 to 3, 2020 at 7:30PM
Starring Debra Walton
ArtsEmerson presented by Central Square Theater
What ha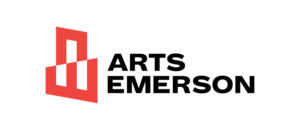 ppened to Mr. Joy? A Harlem community is shaken when Mr. Joy, a Chinese immigrant whose shoe repair shop has been a neighborhood pillar for decades, is the victim of an attack. Through the lens of Mr. Joy's customers, from the bubbly eleven-year-old Clarissa to the sincere and savvy "gangsta granny" Bessie, we learn the profound yet unassuming impact the shop owner has had on each of their lives. Mr. Joy is a moving reflection on transforming pain into power through a virtuosic performance by Debra Walton.
This production is subject to the approval of Actors' Equity Association's (AEA) requirements for the COVID-19 pandemic. AEA is the union of professional actors and stage managers in the United States.
Reservations will be available on Monday, September 21.
Learn more about Starlight Square:
Reviews
"

I was so immersed in this piece in a way that I haven't been in a piece of theater in a long time.

"
— Jared Bowen, WGBH
Writer
Director