Extended through May 28!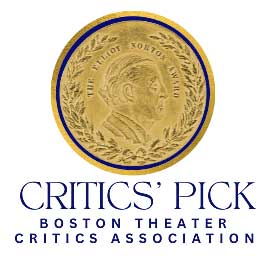 The mid-1980s. America. A modern masterpiece, Angels in America, careens from New York City to Heaven and back in the midst of the AIDS crisis and a conservative Reagan administration. A brilliant and poignant exploration of human connection, this epic tale will be brought to vivid life through Bedlam Artistic Director Eric Tucker's signature, pared-down approach. Winner of the Pulitzer Prize and Tony Award for Best Play, Angels in America is still fiercely hopeful today.
Please note:
Angels in America includes explicit sexual situations, nudity and adult language.
Production Effect: There is a strobe light effect in the production.
Early showtimes: Wednesday and Thursday evenings will begin at 7pm. Friday and Saturday evenings will begin at 7:30pm. Saturday matinees will begin at 1pm and Sunday matinees will begin at 2pm.
Reviews
"

Some playwrights want to change the world. Some want to revolutionize theater. Tony Kushner is that rarity of rarities: a writer who has the promise to do both.

"
— Frank Rich, New York Times
"

A victory for theater, for the transforming power of the imagination to turn devastation into beauty.

"
— John Lahr, New Yorker
"

An enormously impressive work of the imagination and intellect, a towering example of what theater stretched to its full potential can achieve.

"
— Philadelphia Inquirer